Algaphon Exhibition Website (Are Electronica Festival 2021) is here:
https://xlab-utokyo.github.io/algaphon/
Urban environments and manicured nature, with unseen native diversity, have resulted in forgotten evolutionary histories and a reduced understanding of ecosystem relations. In this context, especially the aquatic plant biosphere is the object of collective amnesia. Algaphon is a hybrid installation where algae bubbles that ring at Minnaert frequency near algal filaments are rendered audible through a hydrophone. Online visitors can leave a voice message that is translated into photosynthetically active radiation (PAR) variations in a remote aquarium. The algae bubble's response to human speech is then recorded and emailed back to the visitor to engage in a reflective dialog with algal species. The installation refocuses attention on nonvascular physiological mechanisms and invites viewers to think about how environments exist in a heightened dynamic to adapt to human actions.
Algaphone is selected as a part of Ars Electronica Festival 2021 (Sep 8-12, 2021)
https://ars.electronica.art/newdigitaldeal/en/algaphon/
Ars Electronica Festival 2021 TOKYO GARDEN (Sep 8-12, 2021)
https://jmaf-promote.jp/art2021/
Algaphon (Ars Electronica Festival 2021) の展示ウェブサイトはこちら:
https://xlab-utokyo.github.io/algaphon/
Algaphonは、水中の藻との「対話」を行うオンライン参加型ハイブリッドインスタレーション作品です。オンラインの参加者は作品に短い音声メッセージを入力します。そのメッセージは時間軸を引き伸ばされ、遠隔地の水槽に照射される光(光合成活性放射(PAR))の変化に変換されます。水槽には水中マイクが設置され、光に反応して藻類の周りに生成される気泡の音を収録します。本作品では、これを体験者の声に対する藻類の応答として捉え、録音された音を参加者にフィードバックすることで、藻類との対話を行います。都市環境や人工的な自然の中で、私たちの多くは生物の多様性や進化の歴史を意識することなく生活しています。特に身近に存在する水生植物の進化や役割に関する注目や理解は高くありません。このインスタレーションでは、水生植物の人間とは異なる時間軸や環世界を、インタラクションを通して鑑賞者と捉え直します。
本作は、2021年9月8日から12日まで、Ars Electronica Festival 2021に招待され、オンサイトおよびオンラインで展示されます。TOKYO GARDENにおいても展示作品として選出されました。
https://ars.electronica.art/newdigitaldeal/en/algaphon/
Ars Electronica Festival 2021 TOKYO GARDEN (Sep 8-12, 2021)
https://tokyogarden.jmaf-promote.jp/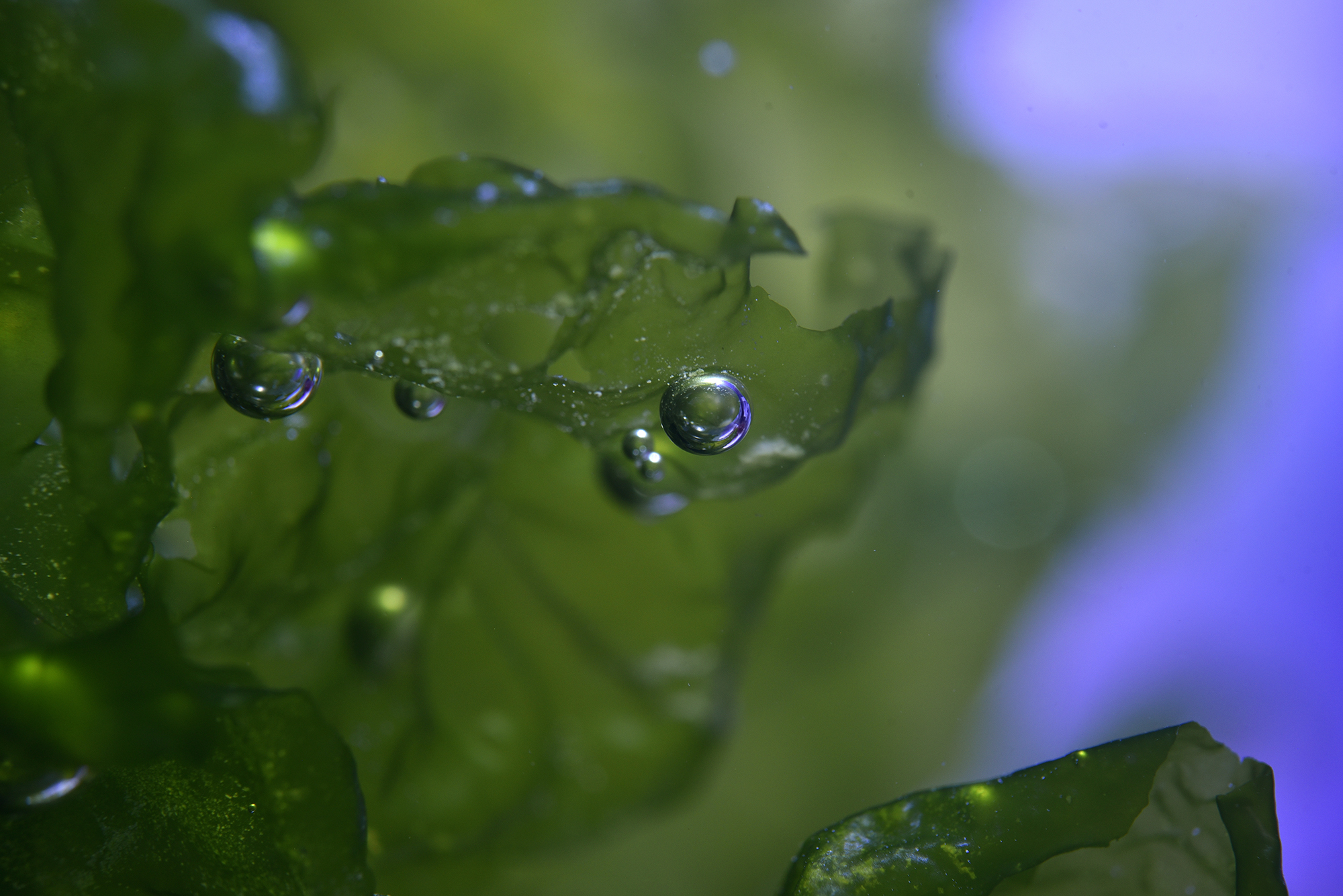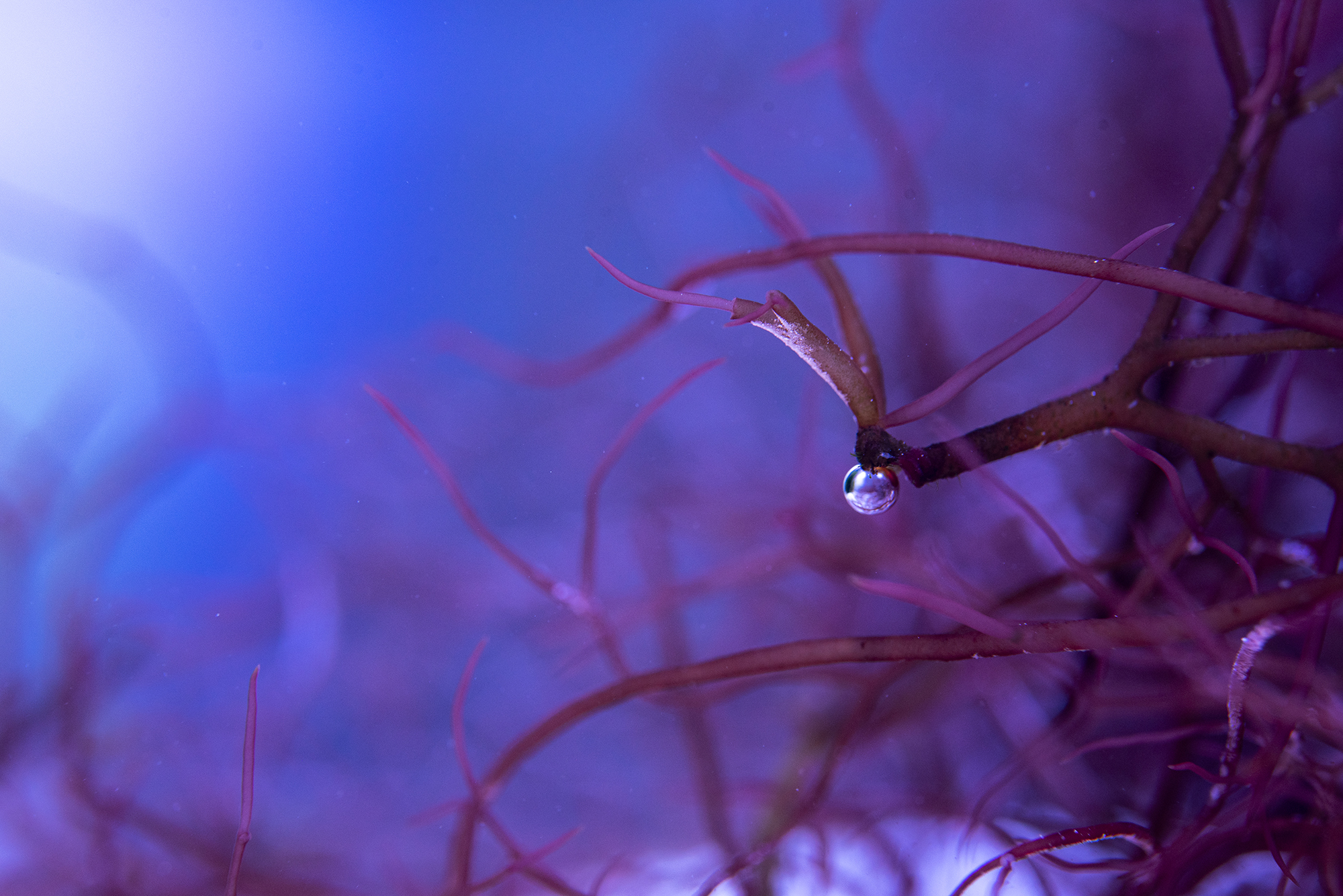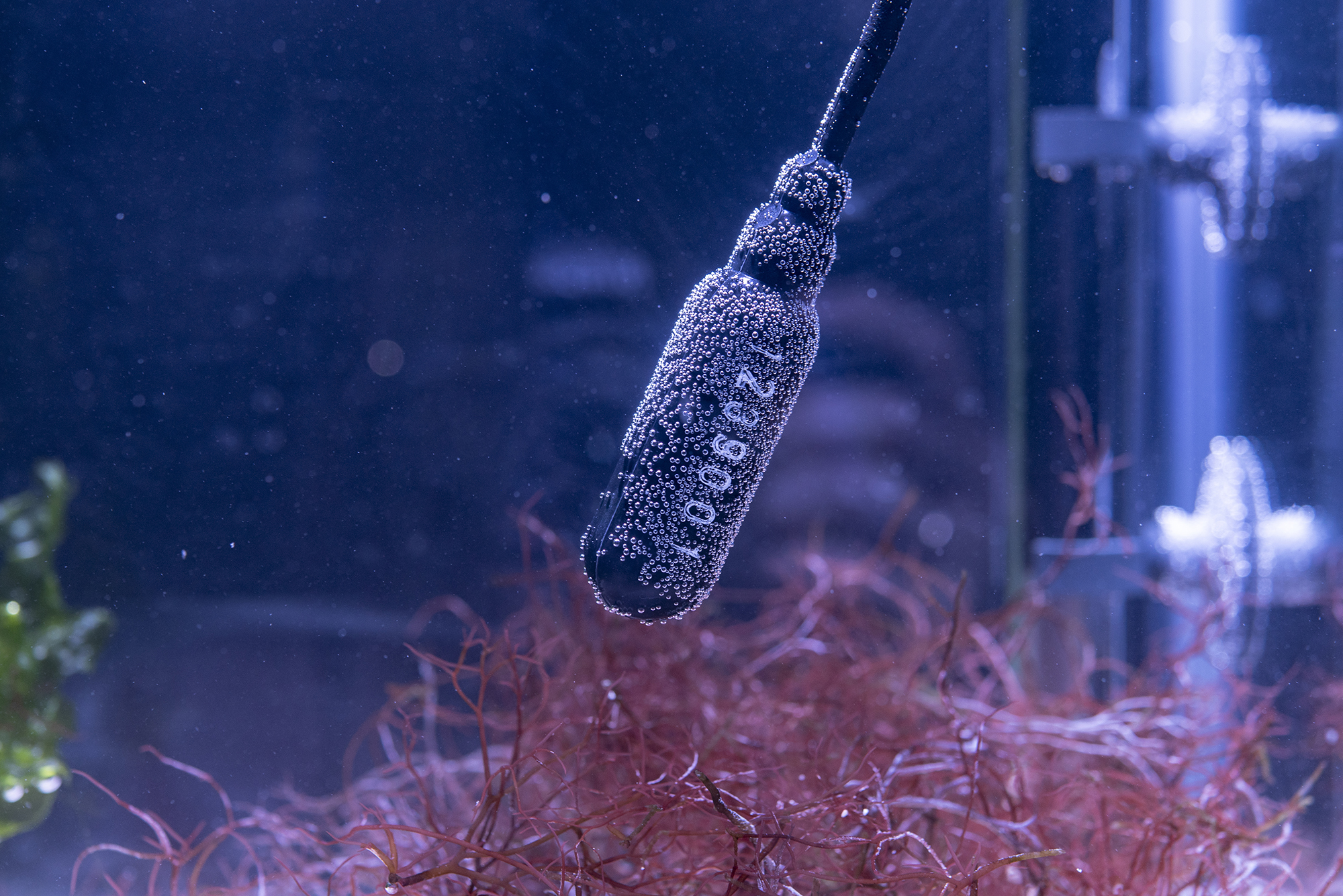 Photo Credit: Franziska Mack
Credits
Yasuaki Kakehi Laboratory, The University of Tokyo
With auxiliary support from Parsons School of Design and Stochastic Labs